Lunch To Go Only 11:30 am - 1:00 pm
Dinner To Go 4:00 pm - 8:30 pm
Order from any of the services below or simply call us
650-322-1211
to place an order for pickup.

ChowNow is a commission-free online ordering system and food ordering app helping restaurants feed their hungry customers..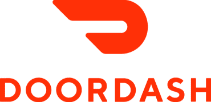 Delivery & takeout from the best local restaurants. Breakfast, lunch, dinner and more, delivered safely to your door in no time!
Order Food from Your Favorite Local Restaurants, Delivered by Uber Eats. Order the Food You Love for Less with Uber Eats.


You want it.
We get it.
Food, drinks, groceries, and more available for delivery and pickup.


Slice is the easiest way to order your favorite local pizza. Connecting millions of pizza lovers to pizzerias.