Our
Story
Ristorante Carpaccio opened for business in Menlo Park, California, in 1988. After a highly successful career with Budget Rental Car, this was the first of many restaurants opened by Aaron Ferer, including Capellini, Buffalo Grille, Joanne's, and Barley & Hopps in San Mateo and Tuscany, L'Avenue, Franck's and Emelia's in Salt Lake City. Aaron employed Ciya Martorana to manage and welcome the community to Carpaccio and in return the community embraced Ciya until her retirement. Executive management is provided by Sandra Ferer. Many of our loyal and professional staff have been with us since the beginning and some staff have worked at all of our California locations, including our talented Chef, Chay Mendez, for over 20 years and is now our business partner.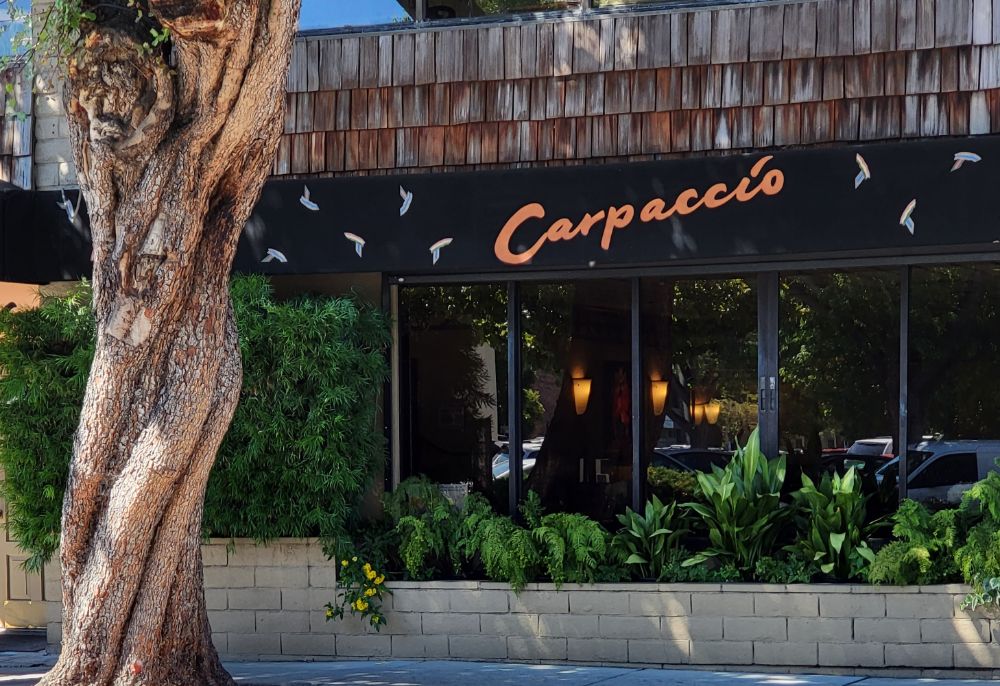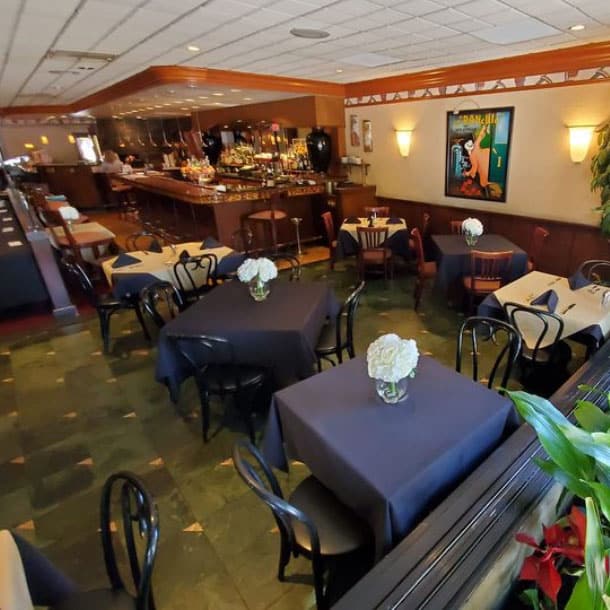 Warm & Dramatic
AMBIANCE
Carpaccio's staff welcomes you into the warm and dramatic award-winning interior by designer Pat Kuleto . Carpaccio offers an array of seating options, including window tables. When the weather is pleasant the window walls recede and diners in this area enjoy the open-air garden ambiance.
Sophisticated
TUSCAN ATMOSPHERE
Carpaccio also offers a number of areas bathed in the glow of candlelight and warmed by the sophisticated Tuscan atmosphere – perfect for intimate conversations and evenings with friends. Carpaccio's full-service bar is a noted Peninsula meeting place for after work or any time. Its professional and friendly bartenders, lively atmosphere and extensive selection of liquors and wines make it a pleasant place to gather before and after dinner. They will learn your name and know your favorite drink, which may be our unique martini. This is the place to see and be seen.
The seating along the chef's corner with its dramatic wood burning oven gives selective diners a unique opportunity to view culinary creativity close up. Our beautiful and dramatic central area offers both banquet and table seating. It's the perfect place for both larger parties or business meetings. The intimate back section lined with mirrors is a favorite dining destination for patrons desiring intimate dinners or small business meetings.
Original
ARTWORK
Our collection of oil paintings were painted originally by Leonetto Cappiello (1875-1942) and copied by artist Peter Kimack. These paintings done in Italian art poster style truly add to Carpaccio's romantic and sleek atmosphere.