Our extensive menu continues to delight our customers earning us years of awards and recognition. Our food is prepared in-house, our fish is always fresh and never frozen, and our portions are large. This salmon is flown in from Scotland.
Our professional bartenders will know your name and your favorite drink. The extensive bourbon and tequila collections are probably the largest on the Peninsula. If you are a martini drinker, you will enjoy the unique and beautiful copper glasses with our famous large pour sidecar. And if that is not enough to convince you, the prices are likely to be the most reasonable on the Peninsula.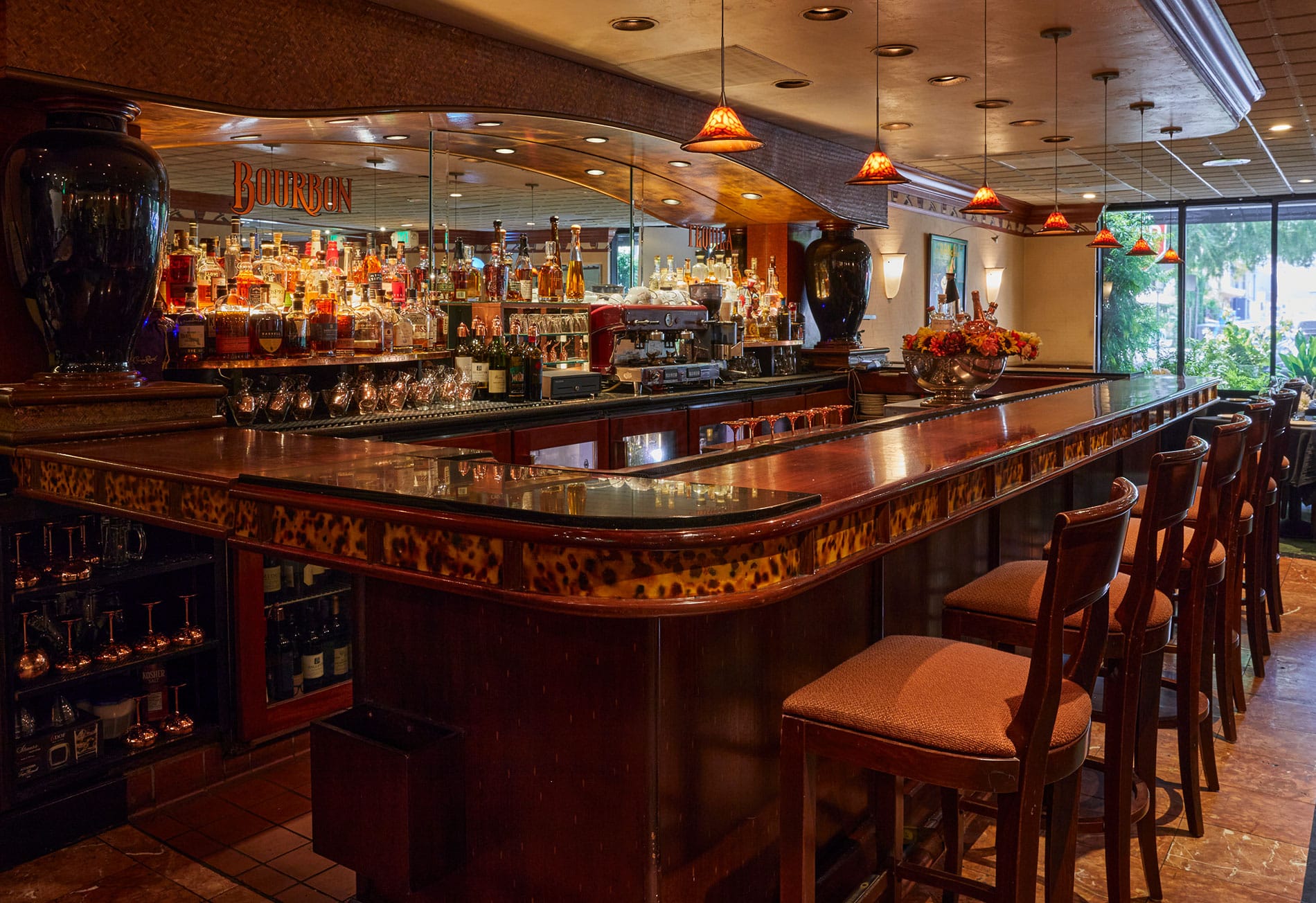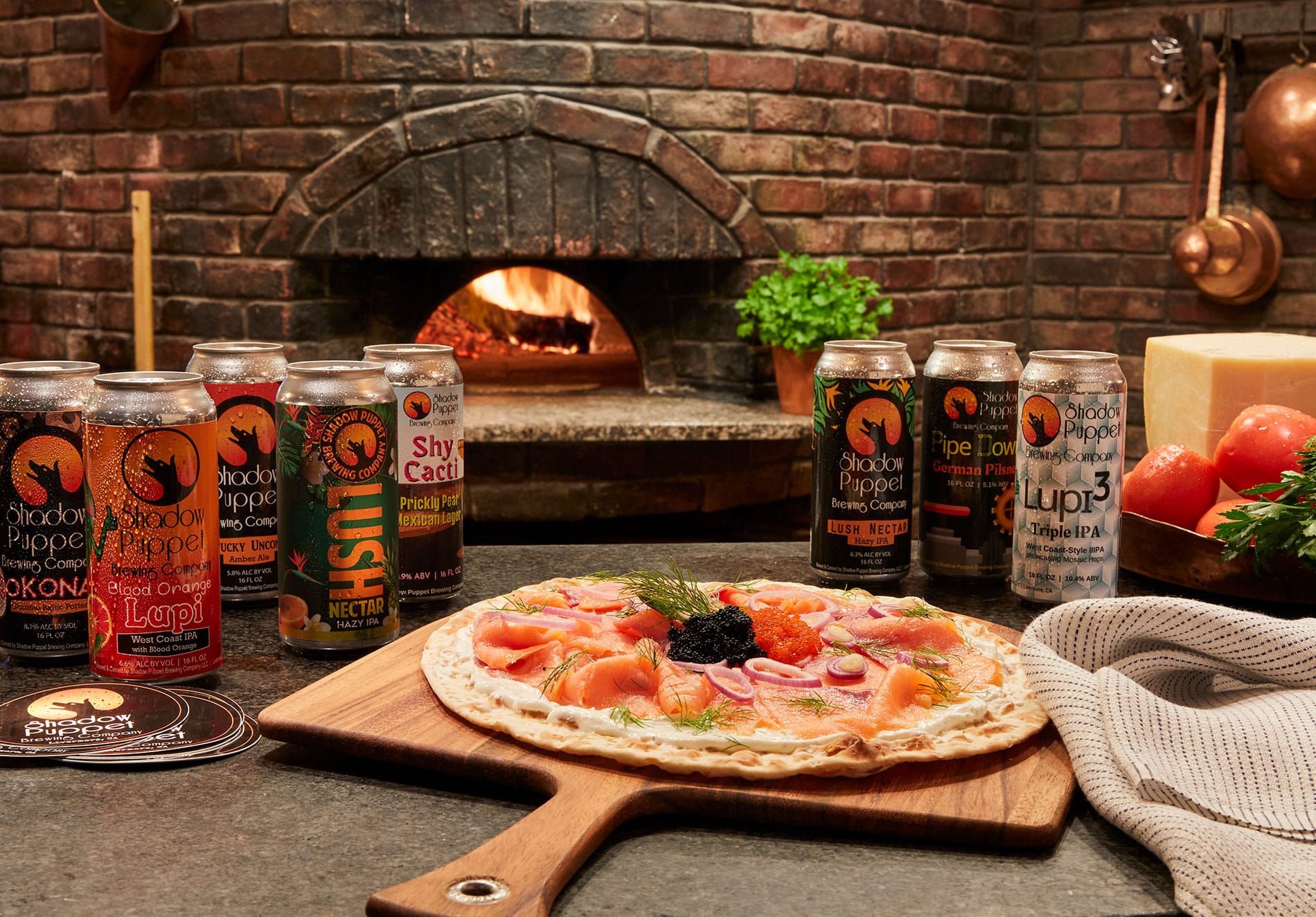 Who doesn't love a pizza and a beer – and it comes from a wood-fired oven.  Not only are the classic and Italian beers available, but there is a wide selection of microbrewed IPA beers including the Shadow Puppet Brewing from Livermore. Thirsty yet?
Our loyal customers have been celebrating birthdays, anniversaries, graduations, wedding parties, etc. for many years. Space is available inside or in our beautiful Carpaccio On the Alley.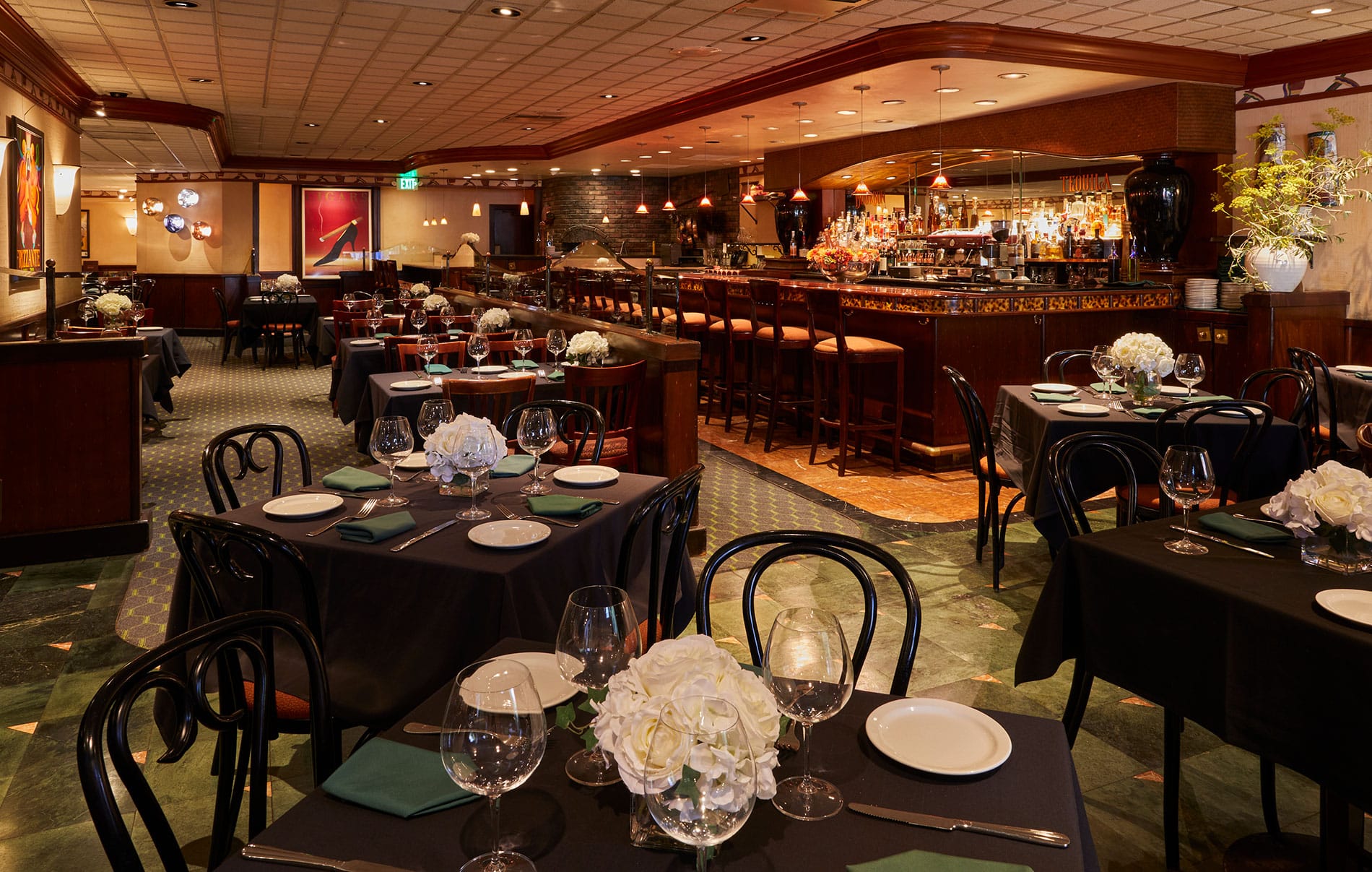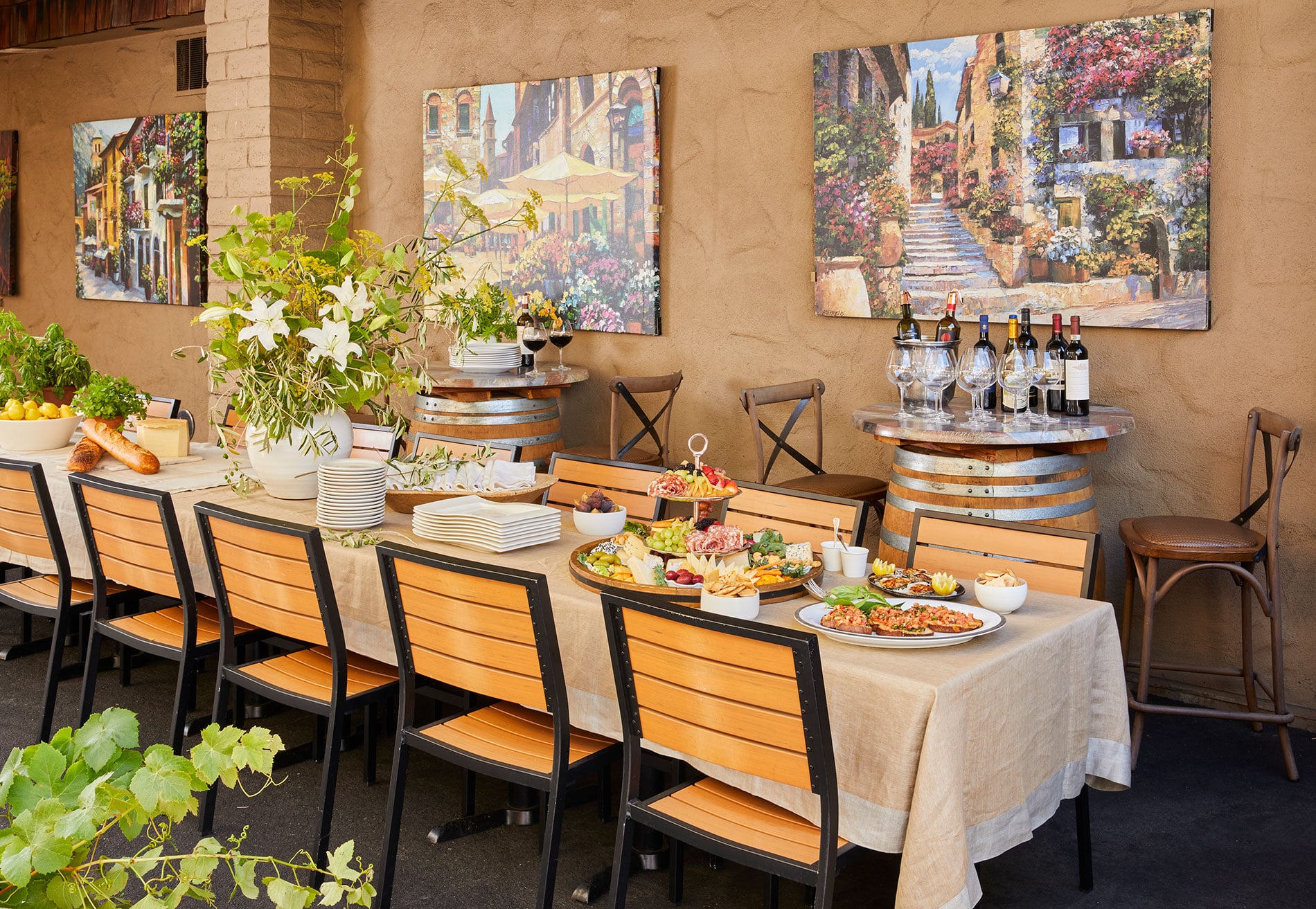 Carpaccio's Alley dining allows you to enjoy the fresh air as you enjoy fabulous Italian cuisine that satisfies the strongest cravings. Alley dining accommodates any size party up to 40 or 45, depending upon seating requirements. Enjoy European artwork, overhead awnings & lighting, planter boxes with beautiful plants and flowers, as well as heaters when the evenings are cool. The entire Alley may be reserved for special events. This open-air dining experience is one you'll be glad that you chose. Please call 650-322-1211 or email carpacciomp@gmail.com for more information on reserving space for your event.
Artwork lines the walls of the Alley and adds a sense of European dining under the lights and beautifully striped awnings.
Our Story
---
Ristorante Carpaccio opened for business in Menlo Park, California, in 1988. After a highly successful career with Budget Rental Car, this was the first of many restaurants opened by Aaron Ferer, including Capellini, Buffalo Grille, Joanne's, and Barley & Hopps in San Mateo and Tuscany, L'Avenue, Franck's and Emelia's in Salt Lake City. Aaron employed Ciya Martorana to manage and welcome the community to Carpaccio and in return the community embraced Ciya until her retirement. Executive management is provided by Sandra Ferer. Many of our loyal and professional staff have been with us since the beginning and some staff have worked at all of our California locations, including our talented Chef, Chay Mendez, for over 20 years and is now our business partner.